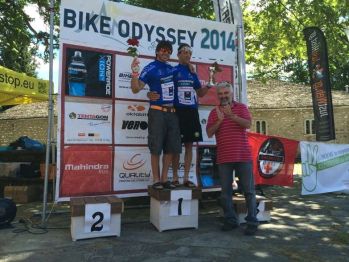 For the second year in a row we had the honor and pleasure to have with us the Mountaineering Club of Laista that contribute by all means it had to the organization of the race.
The welcome was very warm and this year, the school was ready to be used as accommodation for the athletes and some members of the club offered even their homes to contribute to the organization.
In addition, the Club offered the homemade traditional delicacies that were distributed to the athletes who took part in the race. Of course, throughout the race there were applause and encouragement of all residents in athletes and organizers.
So, a warm "thank you" for all the contribution of the Mountaineering Club of Laista, and particularly its president George Mylonas and the member Konstantinos Vadevousis.