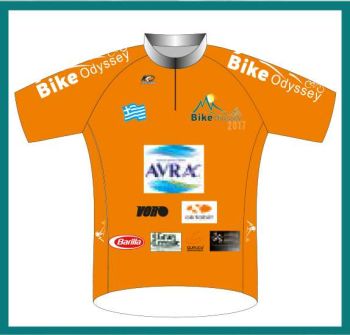 The 3-Day North Odyssey, as well as the 3-day south race, allows athletes to get a taste of the 8-day race and test their limits. The first time that the race was held was in 2017 and included the first three stages of the main race.
The protagonist team of the race was the team of Dimitris Dafnis and Lefteris Matsoukas, who managed to finish first in the first two stages and although they finished second in the final stage behind the team of Nikos Lambrou and Alexandros Mavridis, they had built enough difference to get the orange jersey and win the race.

Eleftherios Matsoukas - Dimitris Dafnis
Which team will be dressed in orange in 2018?