The choice of one-day races will not be available for the next Bike Odyssey!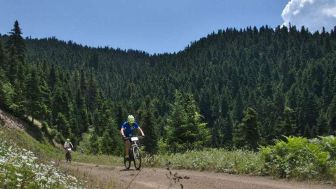 Athletes who are interested for the long-awaited mtb event of 2018 will have to move fast and organize their plan for the next season! Three-day races, 3-Day North Odyssey and 3-Day South, that will take place along with the main race (8-day), are a first-rate opportunity to test your strengths and to get a taste of the toughest mtb race in Greece!

By participating in the three-day races, you explore your limits, enjoy the paths and beauty of the landscapes and become consistent with your athlete so that you are fully prepared for your next participation in the 8-day race.
"Find a Teammate" form is already online, for those you don't have a "mate" to race with: : Find a teammate
Stay tuned ... the Bike Odyssey 2018 is on it's way !!