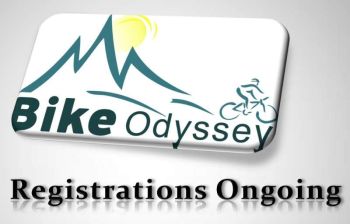 After several e-mails and after your demand, the organization of the race decided the registrations of Bike Odyssey 2016 to remain open and go on until further notice.
Of course the offers have expired and the package prices have changed, as a penalty has added for those who want to register after the deadline. You can see the details of the packages below:
Bike Odyssey Packages
3-Day Bike Odyssey Packages
Registrations may close without notice if the volume of athletes that can be served from the programmed benefits of the race has been covered (eg transportation, accommodation, etc.).
Therefore, those who be registered will be notified individually by the organization if their participation is accepted for the above reasons.