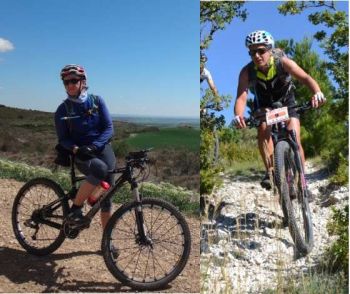 Cataxelles
Catherine Hutin, 52 years old, and Axelle Croce, 45 years old, are the Cataxelles Team and are coming from France. Every year they participate in a different mtb stage race around the world. This year they chose Greece and the 8-day race of Bike Odyssey. For them, it is an opportunity to know better the Greek culture and habits directly from the Greek inhabitants. As far as concern the race, their objective is to finish all the stages.
---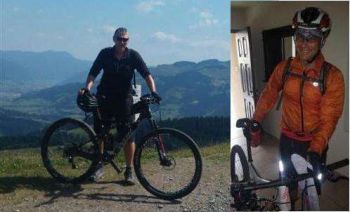 Good Guys
Shlomi Deutsch, 56 years old, is a journalist and with his teammate Yossi Ben Shalom, 59 years old, come from Israel and are the team Good Guys team. Both have extensive experience in the XC and multi-day mountain bike races as they participated in several worldwide. Schlomi as a journalist has covered races for various Israeli cycling magazines and will now cover Bike Odyssey 2016 on behalf of the magazine WeRide (www.weride.co.il).
---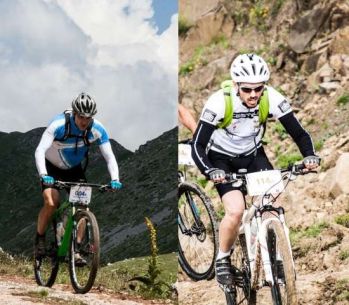 1st Kastrinoi Koursaroi Team
Michael Kalempoumpas, 51 years old, and Manos Tsikalas, 32 years old, are coming from Heraklion of Crete and are the 1st Kastrinoi Koursaroi Team. The team raced for the first time in 2014 in the 3-Day Bike Odyssey, was separated last year because Michael participated in the 8-day race and Manos in 3-day race but this year join their forces again. Both are experienced and are active also in road cycling but their great love is mountain biking.
---
JFR
Charles Buik and Simon Cole are both 49 years old, come from the United Kingdom (Scotland and England respectively). Simon has lived on Lefkada for nearly 20 years and is a well-known figure around the world of cycling in Greece, while this year also decided to come to Lefkada and his friend Charles with his wife. Both are very experienced in mountain biking and road cycling as they have participated in many races both in Greece and United Kingdom. They love every outdoor activity and this love has lead them to participate in Bike Odyssey 2016.