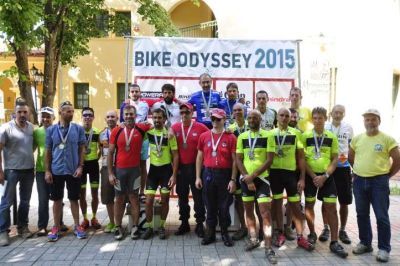 We are in the home stretch for the registrations' opening of Bike Odyssey 2016!
Only 5 days left!
Already 13 teams from 8-day race and 13 teams from the 3-day race of 2015 will take part in Bike Odyssey 2016, since they have been addicted to one of the toughest mtb races in the world! The event will return in 2016 more impressive than ever!
So, do not waste any more time! View the packages, pick the one that suits you and register immediately when the registrations will open! The fastest will get great offers!
Moreover the participation of last year's teams will not affect the offers for new teams.
More information on http://www.bikeodyssey.gr