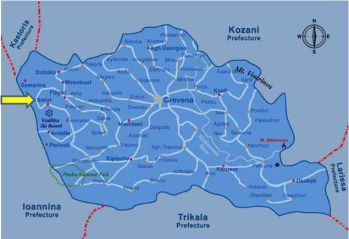 The organization of Bike Odyssey moves the start of the race in Smixi of Grevena, another mountain village in Greece of infinite beauty. It is located below the ski resort of Vasilitsa at an altitude of 1.200m.
The unique village of Smixi, with the hospitable people welcomes and embraces the organization for the first time in the three years that the race is held and this will certainly be a great experience for all of us!
In Smixi will take place the Prologue of the race on 7/6 and the athletes will start the first stage on 8/6. Also, in parallel with the Prologue of the main race will take place and the one-day mountain bike race with the name "Smixi MTB Race 2015".