We present to you the first four teams of Bike Odyssey 2015: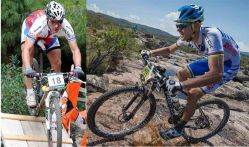 Team Protek
Periklis Ilias, 28 years old, and John Skordas, 32 years old, will be the Team Protek based on the outskirts of Athens.
Group united by a close long-standing friendship, with extensive experience in mountain bike, many great distinctions in Greece and abroad and participation in the national mtb team. Periklis has been crowned world champion in 2012.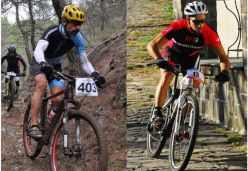 Electric Rev by Helma-Salomon Hellas
Gregory Kalogeropoulos, 26 years old, and Nick Kostopoulos, 49 years old, are the Electric Rev by Helma-Salomon Hellas team and are based in Athens. Both are very experienced in sports related to the mountain, like ski mountaineering, trail running and mountain bike and have achieved many awards. Gregory was even for years in the national ski mountaineering team, and now is in the national mtb team.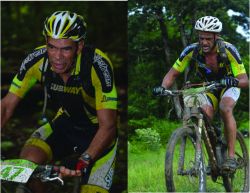 Trailing EdgeTrinidad & Tobago
David Hackshaw, 52 years old, and Ryan Mendes, 42 years, constitute the Trailing Edge Trininidad & Tobago team from homonymous Caribbean islands. Both experienced in mountain bike and participation in international multi-day races all over the world. Ryan is also an accomplished national swimmer and triathlete.
The second team from Caribbean islands, Trinidad & Tobago, the Trailing Edge team, is consisting of athletes Christopher Smith, 40 years old, and Sean De Freitas, 44 years old. This team is also experienced in mountain bike. The Sean is more inexperienced in races and is an amateur surfer too while Christopher is more experienced having participated in many international multi-day races.