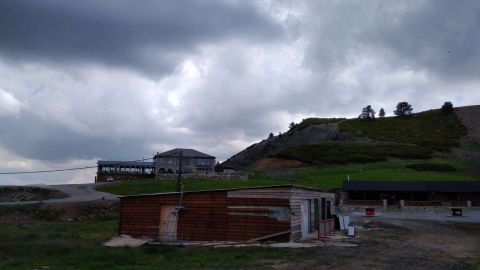 Rain and hail in the 1st Stage of the Race.
The athletes of the National Team just passed by the 3rd checkpoint, with Periklis Ilias and Antoniadis Dimitris taking a seven-minute lead on Tsortoukidis and Ali Oglou.
However, Suvatzoglou - Kourmpetis were the ones to pass first by the third checkpoint and they are taking course for the taking of the blue jersey.
Ten minutes behind the Bikeboard.at team came by, which, a little after its forced stop, managed to take the lead over Fidytek Tomasz-Baran Marcin and are now in pursuit of Suvatzoglou - Kourmpetis.
At the same time heavy rain and hail have made their presence at the height of the 3rd checkpoint, changing the data of the stage once more .
The developments follow one another at a rapid pace and the end of the first big battle for the blue jersey is expected with great interest.

Stay tuned!