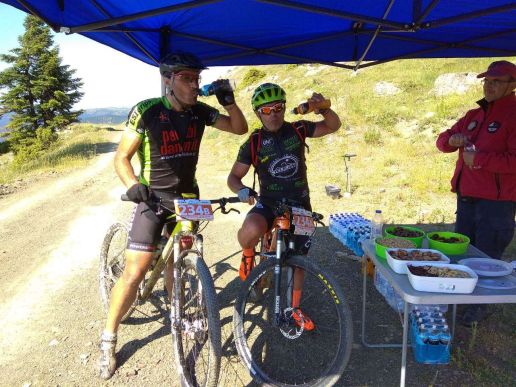 Sinetairoi in the lead for the 3-days race!
A big derby is taking place in the first kilometers for the 8-days race, with the group of the top three remaining, but Christou-Cole (Animal Rights) now in third place. Maciejowski - Mossoczy (BikeBoard) are in first place and Papanikolaou - Kalogeropoulos (Pedal Force One) are following in second place. The three teams crossed the check point with a split second difference from one another, still offering a strong duel in this year's race.
In the 3-day race Papasavvas and Matsoukas (Sinetairoi) are still in the lead, twelve minutes ahead Stathis and Koutsothanas (Red Arrows Team) in second place. We are alert in for further developments !!

Stay tuned!!!
For more developments stand by on our website
For live results click here.