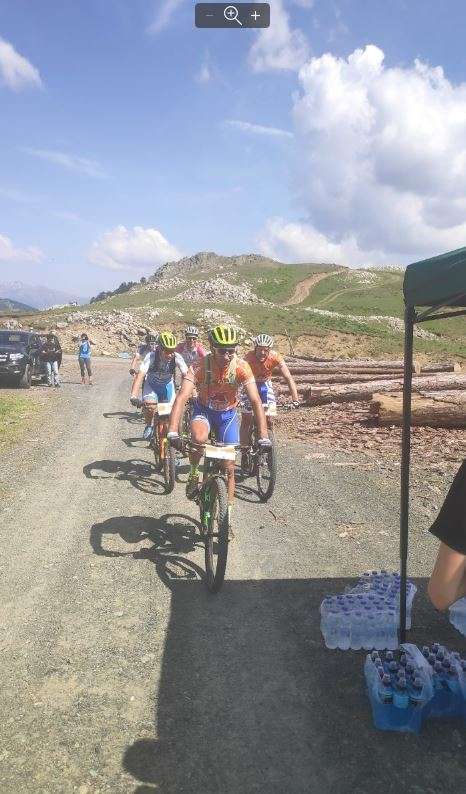 First comes the Greek National Team!


The first athletes have just passed by the 1st check point, with the two teams of the Greek National Team passing one behind the other.

Periklis Ilias - Antoniadis Dimitris were the first to pass by, followed by Tsoroutkidis Ilias - Mola Amet Ali Oglou with a split second.

A little behind them, were the AYRA team of Souvatzoglou Grigoris and Kourbeti Anestis , along with BikeBoard.AT consisted of Rene Reidinger - Christian Meyer.

We currently have a real interesting competition for the first place of the 9-days race, with the two teams going at one another, while the two teams of the Greek National Team confirm the dynamic they have shown us yesterday during the Prologue.

More developments will follow shortly after.

Stay tuned!