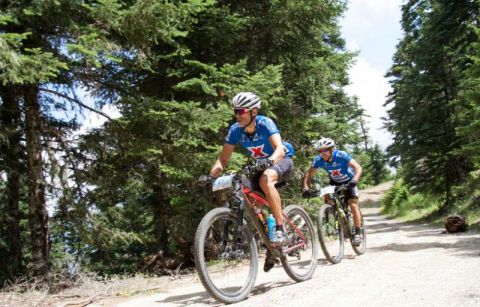 Bike Odyssey is finally here!! The biggest Cycling Event in Greece begins in a few hours at 6 pm, and the whole cycling community as well as the sports community in general is in alert!!
Nine days, nine stages, seven stations, 630 kilometers and more than 19,500 meters of altitude gain, are waiting for this year's athletes and promise a unique cycling adventure.
Just like every year, the athletes participating will cross the largest part of the mountain range of Pindus, starting from Smixi of the Prefecture of Grevena and finishing in the picuresque Kato Tithorea on the slopes of the Parnassus Mountain. Over the next nine days, the will pass by landscapes of unrivaled beauty, such as various peaks, forests, lakes, rivers, small villages and settlements, some of them being real life hidden treasures.
At the same time, they will meet athletes from different parts of the world, measure their strengths and weaknesses and confront their limits, compete against one another in interesting duels, and create new unexpected friendships.
At the end of Bike Odyssey in eight days from now, on June 23rd in Kato Tithorea, the athletes of the race will have the memories of nine days of a once in a lifetime experience, having completed a real cycling Odyssey.
Bike Odyssey 2019 begins today at 6 pm at Smixi of Grevena, and we all look forward to seeing how this year's cycling Odyssey will evolve.
Be there!