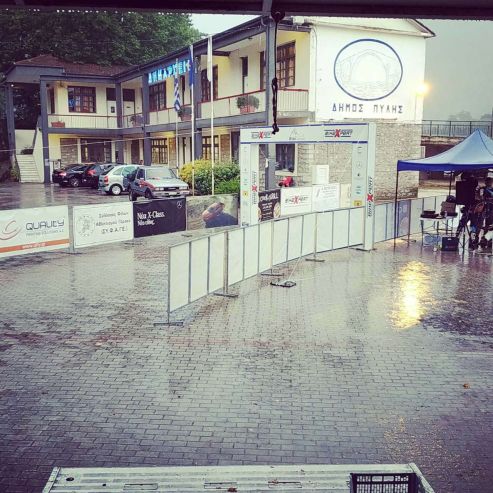 The route is changing.
The morning of day 3 of Bike Odyssey 2018, greeted the contestants with rainfall, which significantly affects the program of the 3rd stage
Therefore, due to bad weather, the start of the race is expected to be delayed and many parts of the planned route.to be changed.
Stay tuned!!!
For more developments stand by on our website
For live results click here.