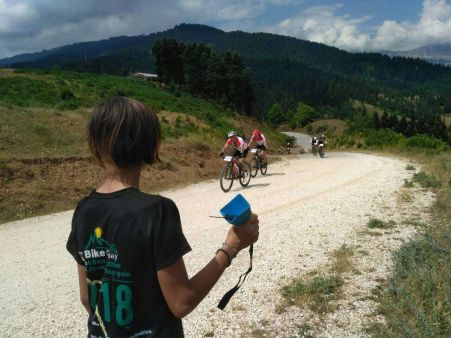 Entering the final part of the 2nd stage.
Kouprizas and Evaggeliou (Night Riders) are remaining in the lead while Kalogeropoulos and Papanikolaou (Pedal Force One) are now in second place, 9 minutes behind the leaders.
The winners of the first stage of the race (Pedal Force One) overcame their personal opponents Mossoczy Zbigniew-Maciejowski Przemyslaw (BikeBoard), creating a four-minute gap between them. The Polish team, however, is now in fourth place, with Papasavvas and Chrysapellis rising to third place with a half-minute difference from their hunters and four minutes from second place.
Mossoczy Zbigniew-Maciejowski Przemyslaw (BikeBoard) are riding with Zylis and Tzaphos (ProbikeShop), who are currentkry right behind them in fifth place. The race is now entering its final stage and we are in alert to see how another exciting day for the Bike Odyssey 2018 event will end.
Stay tuned!!!
For more developments stand by on our website
For live results click here.