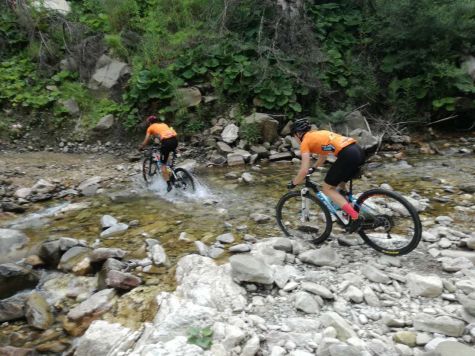 Night Riders are in the lead!


The first teams passed by the 1st check point, with Night Riders ahead with a time score of 1:29:57.

They are followed by a group of four athletes, consisting of Kalogeropoulos –Papanikolaou (Pedal Force One), Mossoczy Zbigniew-Maciejowski Przemyslaw (BikeBoard), Tzafos –Zylis (ProbikeShop) and Voudouris-Zoumboulis (Bullets), which is 6 minutes behind the leading team.

Pedal Force One and BikeBoard were having a battle at this point at the first stage, with the Pedal Force One to emerge victorious and winning the blue jerseys.

Stay tuned!!!
For more developments stand by on our website
For live results click here.