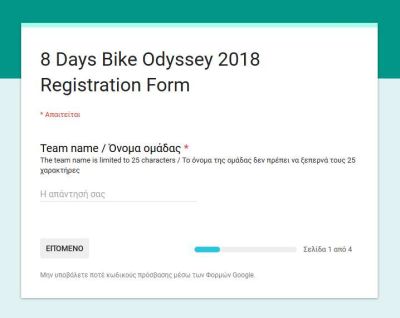 Tomorrow at 24:00 in the night, will open the registrations for Bike Odyssey 2018! Check out the form to have ready the details that you will need.
Here is a photo of the necessary details for the 1st participant of the team. You will have to fill in the same details for the 2nd participant too.
The date of birth is in the form of month-day-year, so be careful when filling in, otherwise it will show an error.
And do not forget! The fastest will be those who will get the offers!