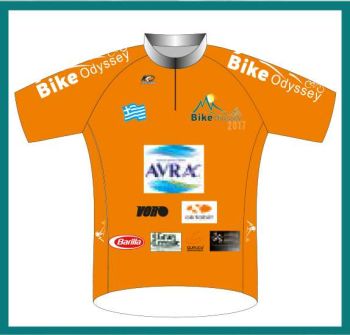 The 3-Day South Odyssey enables athletes to get a taste of the 8-day race and count their strengths. In many instances, athletes start from the 3-day event and then switch to the 8-day event. In the 5 years of the race, the orange jersey of the champions has changed many hands. Let's follow its course.
2013
The first year of the 3-Days South Odyssey race. The winners of the orange jersey are Alex Kampouropoulos and Gregory Kalogeropoulos. Alexis will return to the 3-Day South Odyssey to take the lead again while Gregory will participate again in the 8-day race of 2015 where he will also conquer the blue jersey.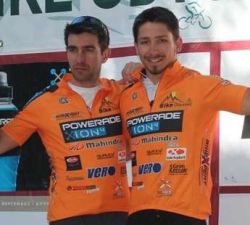 Alex Kampouropoulos - Gregory Kalogeropoulos
2014
In the second year of the event the winning team comes from Crete and consists of Michael Kaleboubas and Manos Tsikalas. Michael will continue to participate in the following years but in the 8-day race.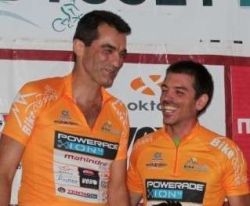 Michael Kalebubas - Manos Tsikalas
2015
Third year for the race. Alex Kampouropoulos returns and together with Konstantinos Papanikolaou take the orange jersey. Konstantinos will continue the next years in the next 8 days.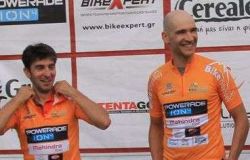 Alex Kampouropoulos - Konstantinos Papanikolaou
2016
In the fourth year of the rece, another very strong team, the team of Michael Papasavvas and Takis Balaskas, who is the winner of the race, is making its appearance. Michael just one year later becomes the winner of the 8-day race.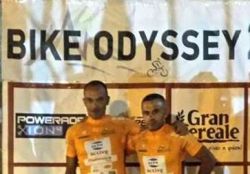 Takis Balaskas - Michael Papasavvas
2017
Bike Odyssey is 5 years old. The orange jersey of the champions is worn by George Flariotis and Stavros Koutsothanas for all 3 days and become the winners of the race.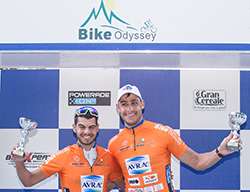 Stavros Koutsothanas - George Flariotis
Next year which team will be crowned as winner?