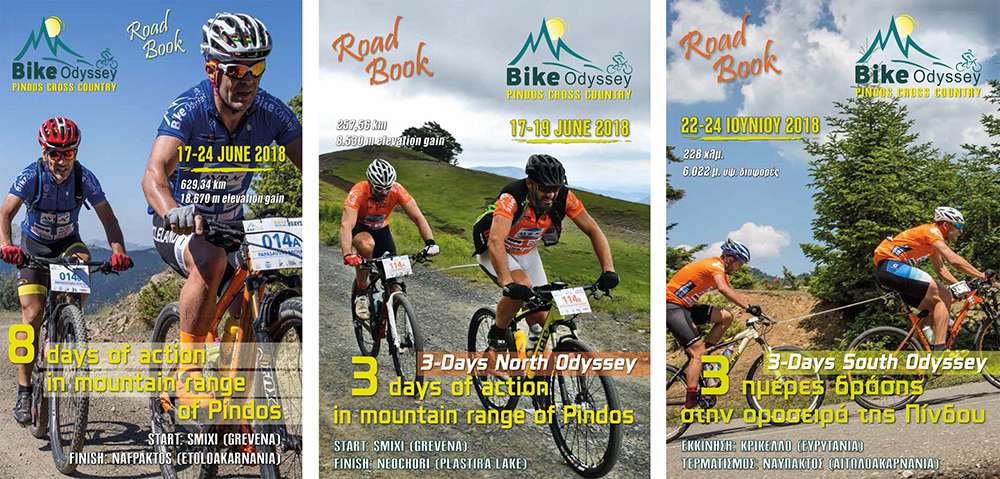 The Road Book for Bike Odyssey 2018 comes more refreshed and more enriched!
The Demo Road Book 2018 is ready so you can see it and browse it in order to take a taste of what will be the final Road Book of the race.

All the information you will need for the race and you should have with you:

- Description of the route of each stage
- Maps and altitude differences
- Information on the organization's services
- Information about each village and the area's attractions
- Rules of the race

The Road Book will be in 3 editions as many as the races, 8-Day / 3-Day North / 3-Day South and will of course be in both languages, English and Greek.