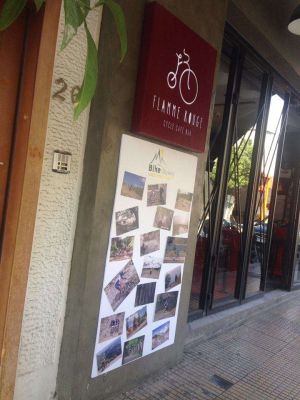 Flamme Rouge, the city's best-known bicycle café, hosted for 3 days the photo exhibition on the landscapes of Pindos through the lens of Bike Odyssey. At the same time, slideshows were displayed with photos and videos of the previous years' races.
The response of athletes, associates and friends of the race was beyond our expectations and everyone was excited about the aesthetic outcome of the exhibition. Of course, the winners of the three-day and eight-day races could not be missed but without their teammates: Dimitris Dafnis (3-Day North Odyssey), Georgios Flariotis (3-Day South Odyssey) and Michael Papasavvas (8-Day Bike Odyssey).
Nothing of these would have been possible without the contribution of our team of photographers "4Photography" with Lefteris Kypriotakis, Antonis Sakellariou, Costas Marketakis and Antonis Aggelaras.
The appointment for Bike Odyssey 2018 has already been arranged!