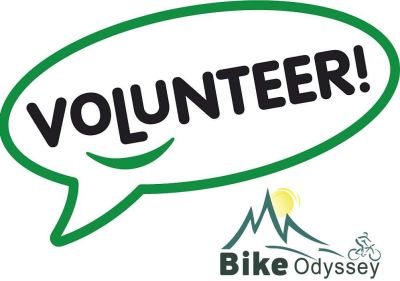 The successful and smooth organization of a race of the size of Bike Odyssey relies heavily on the ability and contribution of volunteers.

If you are a fan of mountain biking but you think that you cannot cope with the requirements of Bike Odyssey as an athlete and you want to live the unique experience of the race from inside, you can now become a volunteer.
The areas you can contribute are many: feed stations, setting up each stage, timing, secretariat, service, communication. We will evaluate your abilities and put you in the field that suits you best. The prerequisites for participating as a volunteer are to be between 18-65, to have a good command of the English language, to be consistent and cooperative, and of course to love sports and nature.
The event will provide you with:
- Accommodation in an closed space or tent (subject to availability)
-Transfer during the race
-One main meal (dinner), snacks and 2 drinks (soft drinks-coffees) every day
-A t-shirt of the race
-Metal and offer diploma
The applications will be accepted until 28/2/2018. First come first served.