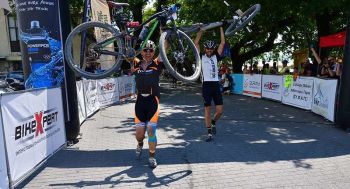 Yesterday on Sunday 26.06.2017 in the city of Nafpaktos the curtain fell for the Bike Odyssey 2017. The unique for Greek standards mtb race started from Smixi of Grevena and passed from Metsovo, Pyrli of Trikala, Neochori of Plastira Lake, Krikello of Evritania, Ath. Diakos of Fokida, Ano Chora of Nafpaktia, traveling about 620km in 8 days with 19,800 altitude differences to finish at Nafpaktos.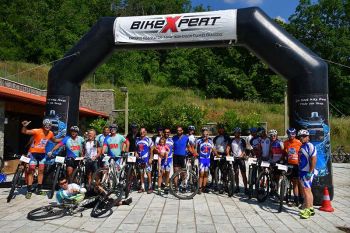 The 8th and final stage of the race began in the Ano Chora of Mountainous Nafpaktia. Apart from the athletes of multi-day races have joined the race and the athletes of 1-Day South Odyssey. The day was really hot and in combination with the days' fatigue it really made the effort of the participants quite difficult. Of course, the "few" mileage of the stage (in relation to the previous ones), which in a big part was downwardly offset any difficulty.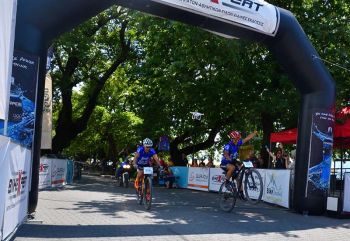 For the eight-day race, the team "Ekstratis" with Papasavvas Michael and Orfanoudakis Costas finished breaking all the chronometres! In the second place finished the team "Heroes and Zeros" of Tsoulouhas George and Dudek Bo, while 5 minutes later the team "Vernon Endurance / Animal Rights" by Kotopoulos Thodoris and Christou Christos finished in third place. The blue jersey came again into the hands of Papasavvas-Orfanoudakis, who also took the first place in the General Ranking, winning 7 of the 8 stages of the race. See in detail the results of the 8-day General Ranking:
https://bikeodyssey.gr/en/information/results/96-8-days-overall-results.html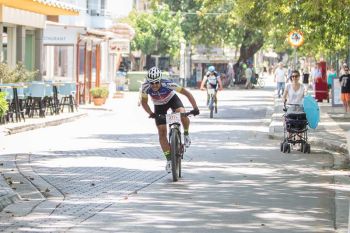 In the 3-day fight, the "Mirmidones" team with Fleriotis Georfe and Koutsotanas Stavros finished first, who made the absolute three in three victories and naturally won the first place in the General Ranking and the orange jersey. Battle was given for the second place where the "West Bikers" team of Tamparopoulos Aristotelis and Rizos Alexandros left in third place the "Ghost Riders" team of Stathis Dimitris and Papadimas Alexandros who had used to finish second. Of course Tamparopoulos had done something similar last year, so it seems that the final stage of the race is fits him very nice! See the General Ranking of the 3-day race:
https://bikeodyssey.gr/en/information/results/117-3-days-south-race-overall-results.html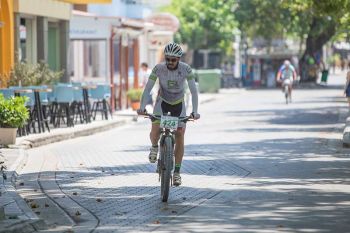 In the 1-day race, Drellias George won the first place and the green jersey of the winner with time 02:33:03, Mihelakis George finishe second with time 02:33:07 and Fakazis Kostas third with time 02:33 : 43. See in detail the results of the one-day race:
Http://mtbxpert.gr/results-bo-south-2017.html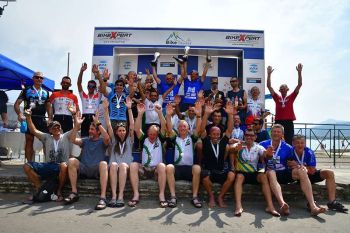 At the end of the racing part followed the awards with athletes and organizers arrange a new appointment for 2018 ... Thank you for your participation!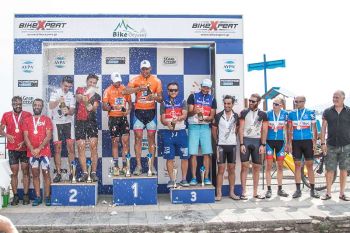 Of course, this whole undertaking would not have been possible without the contribution of our volunteers, sponsors, media sponsors and supporters. Thank you in detail:

The Voluntary Research and Rescue Team of Messolongi (E.O.E.D) who took care of the safety of the athletes and the organizers by intervening immediately whenever necessary and for their help in the development of the race.

The photographic team "4Photografy" with Lefteris Kypriotakis, Antonis Sakellariou, Costas Marketakis and Antonis Angelaras for the wonderful photos and the shots with the drone.

Leonidas Papaphotiou and Maria Aggeli for the wonderful work on video and montage.

Our Sponsors:

- FORD for cars
- AVRA for the natural mineral water
- POWERADE for isotonic drinks
- GRAN CEREALE for cereal products (bars and biscuits)
- BARILLA for pasta and sauces
- BIKE EXPERT for technical support and service
- QUALITY PRINTING SOLUTIONS for the prints
- VERO and OKTABIT for the computers
- JUST HOST for the construction of our website and the IT support
- Cycle cafe bar FLAMME ROUGE
- The pharmacy of Sapriki Tina for medical supplies

Media Sponsors in each county that passed the race:

Sport-chicas.gr, Npress.gr, This email address is being protected from spambots. You need JavaScript enabled to view it., TV TRT, Radio Karpenisi 97.5, Karditsaportal.gr, Greveniotis.gr, Evrytanika.gr, Navpaktianews.gr, Protothema.gr, Star-fm.gr , Aetos-grevena.blogspot.gr

The municipalities and communities for their hospitality:

Municipality of Grevena, Municipality of Metsovo, Municipality of Pyli, Municipality of Plastira Lake, Municipality of Karpenisi, Local Community of Ath.Diakos, Municipality of Nafpaktia.

Also for their support:

The National Park of Valia Calda, the A.O. Of Pyli "PORTAIKOS", the Mountaineering Touring Club of Pyli (OPOP), the Cultural Association of Krikelliotes "Agios Nikolaos", KIN.SEP "Provallo Nafpaktia"