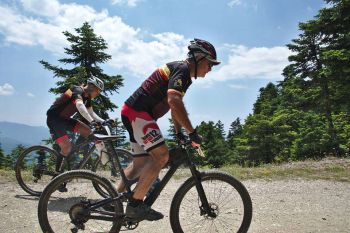 On Saturday 24.06.2017 the 7th stage of the race was held from Athanasios Diakos to Ano Chora. As the race goes down, the temperature rises. Cyclists had to face a stage where the downhill parts were roughly equal with the uphill parts and the opportunity το admire the view of Mornos Lake.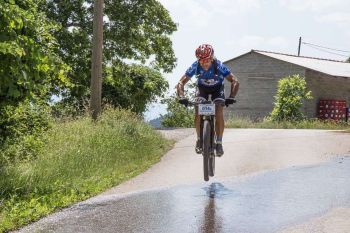 In the 8-day race, the team of Papasavvas-Orfanoudakis managed to win another stage. In the second place and 6' later finished the team of Tsoulouhas-Dudek and in third place with signs of fatigue the team of Kotopoulos-Christou with a difference of 14' from the second. The team of Romanov-Konstantinov, despite being very good, was lost on the last path with the 2 teammates finishing with 9' difference and taking a 20' penalty for separation.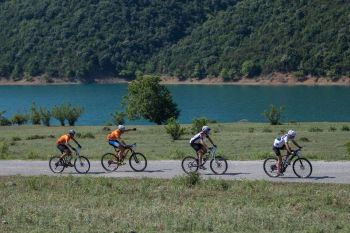 In the 3-day race, the team of Flariotis-Koutsothanas continued to make a good appearance by winning the stage. Pandimas-Stathis' team finished after 3' in second place while in third place finished the team of Theodorou-Zachosand with 9' difference from the second team.
Fatigue was also noticeable for other teams that either separated and took penalties or abandoned the stage.
Watch the video https://www.facebook.com/pg/BikeOdyssey.gr/videos/?ref=page_internal
And photos of the stage https://www.facebook.com/pg/BikeOdyssey.gr/photos/?tab=album&album_id=1474104175969323