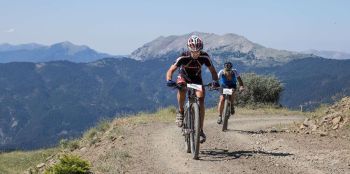 Yesterday on 23.06.2017 finished in Ath. Diakos the 6th stage of the race. The athletes started from Krikello to travel a distance of 90km, to cross Vardousia and finally reach the village. A demanding stage that brought surprises to the athletes' ranking.
The overturn came with the finish of the Vernon Endurance / Animal Rights team of Kotopoulos-Christou in the 1st place, who may have covered a difference of about 20 minutes from the second Tsoulouhas-Budek but without being able to recapture the second place and to Ove rallwho lost at an earlier stage. Also, Romanov-Kostadinov's Katusha Zarata Nbike Team has been pushing for a seat in the trio, while in general all athletes do their best as they approach the end of the race.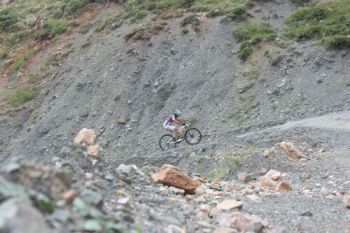 On the other hand, in the 3-day race the first test was completed for the athletes and we got a first picture of the dynamics of the teams. The "Mirmidones" team of Flariotis-Koutsothanas performed very well and won the firts place.
See the Overal Results in details:
8-Days Race https://www.bikeodyssey.gr/en/information/results/96-8-days-overall-results.html
3-Days South Race https://www.bikeodyssey.gr/en/information/results/117-3-days-south-race-overall-results.html
Watch the video of the stage https://www.bikeodyssey.gr/en/media-photo-video/videos/803-bike-odyssey-2017-stage-5-krikello-ath-diakos.html