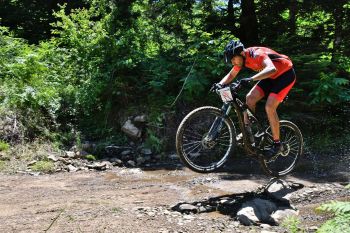 The third stage of the race was completed yesterday, ending in Neohori and with it was completed the 3-Days North Odyssey! It was a relatively small stage but with many altitudes that combined with the hot day turned out to be demanding for athletes! Of course the beauty of the landscape and the view of Lake Plastiras compensated everyone for their effort.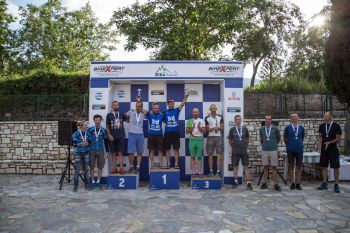 In the eight-day race, the team of "Ekstratis" Papasavvas-Orphanoudakis' followed by the second "Vernon Endurance / Animal Rights" of Kotopoulos-Christou won for one more day, while Tsoulouhas-Dudek's team "Heros & Zeros" finished third.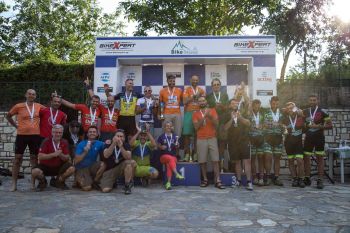 On the other hand, in the 3-day race, a big fight was given for the first place of thestage. Lambrou-Mavridis' team "Chondros-Lignos" managed to leave behind the team "Ν.Π.Ο. Chalkidas " of Dafnis-Matsoukas, but failed to fill the gap they had created in the past days. So the orange jersey did not change hands!

At the end of the race, the three-day athletes took off giving wishes and support to the 8-day athletes to continue their big effort!

Today is the 4th stage Neochori-Krikello that is traditionally one of the most difficult stages of the race, and perhaps the most difficult!

Stay tuned…..