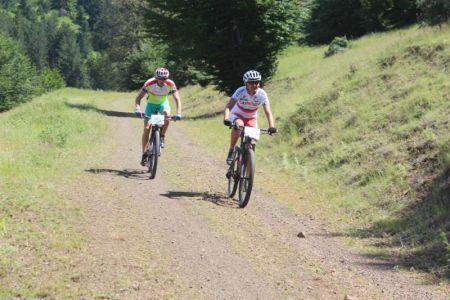 On Sunday, June 18, the first stage of Bike Odyssey was launched for 2017, both for the 8-day race and for the northern 3 day, from Smixi of Grevena to reach the city of Metsovo. The weather was ideal for the teams to start the race and although the first stage is always an identifier for the athletes we started to take a picture of their dynamics.
For the 8-day race, the team of Papasavvas-Orfanoudakis managed to keep the lead in the first place. The battles for a better place were given in the last mile of the stage and managed to change the final ranking.
In the 3-day race, the team of Dafnis-Matsoukas team won the first place, which in turn ran out from scratch, while the ranking of the other teams did not change much during the race.
The next stop will be at Pyli of Trikala ....
You can see the results of the race on https://bikeodyssey.gr/en/plirofories/live-results-en.html
See the highlights of the first stage https://web.facebook.com/BikeOdyssey.gr/videos/1468482959864778/