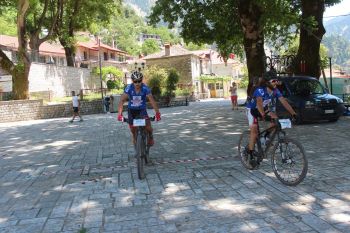 The 3rd stage of Pyli-Agrafa is one of the most difficult stages of the race as the elevation gain is too much and the high temperature made it even difficult for the athletes.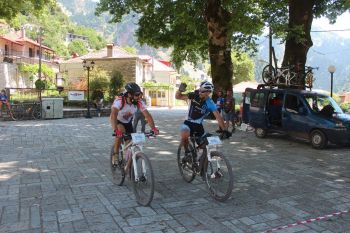 After 5:11:32 finished the first team «Old Cranks» of Konstantinidis-Papadopoulos leaving back for 9 min the «Electic Rev by Helma» of Kalogeropoulos-Grivas. In third place with time 05:43:30 finished the «JFR» team of Buik and Cole, in fourth place finished the «www.vita4you.gr» of Frangoulis-Samoladas with time 05:59:54 and in fifth place the team «C.C. of Xanthi "The Pegasus" of Tsoulouhas-Kalonikidis with time 06:19:28.

Unfortunately, we had to disqualify the team «Canyons» of Papanikolaou-Angelakis, as the athletes throughout the route of the race had a difference between them more than two minutes.

For more news and results stay tuned ...