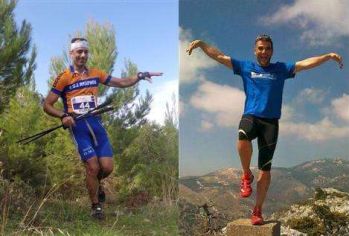 I5
Constantine Douvikas and George Gkouvas are both 41 years and they constitute I5 Team from Athens. Engaged years with cycling and running, on the one hand Constantine as a professional athlete and on the other hand George as an amateur. Their goal is to get to know new places ,enjoy the routes and the nature and fill with cycling experiences.
---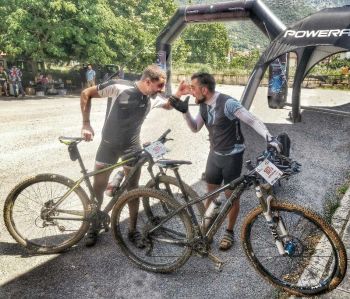 SlowFighters
Angelos Angelidis, 32 years and Nikos Metsovitis, 30 years old, are the Slow Fighters team and are from Athens. It is the second year that they participate in the 3-Day Bike Odyssey as a team, while Nick has participated in 2014 as a third member of Tsitsimplonia team. Both have extensive experience in mountain biking and they are friends from young age. They are also active in mountain running, while slowly they are doing their first steps in triathlon.
---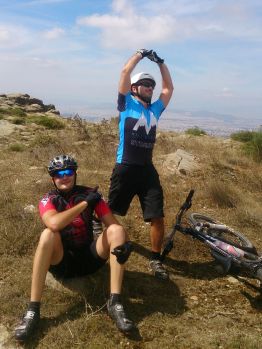 Mauden Hill Cycling Team
John Matsoukas, 42 years old, and George Perdikaris, 32 years old, are the Mauden Hill Cycling Team and they live in Athens. Mountain biking brought them together and became very good friends on and off the mountain. Lately they have focused on cycling and are trying to participate in as many races as possible. John is also active in windsurf.
---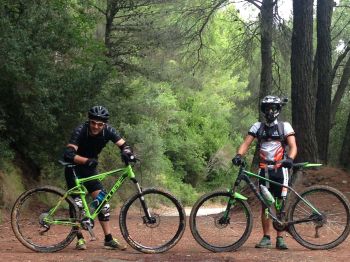 Pikni Vlastisi
Alexandros Vidalis, 35 years old, and George Petrakis, 28 years old, they also come from Athens and their team is called Pikni Vlastisi. Alexander has participated in the last 3 Attica Brevets and in several mtb races, while Giorgos although is active in mountain biking only a year, he is present many years in the bike world as he was dealing with BMX. They state that the 3-Day Bike Odyssey is a tour de force for them but they promise to do their best to finish all stages.