We present you another two teams of 3-Day Bike Odyssey 2016: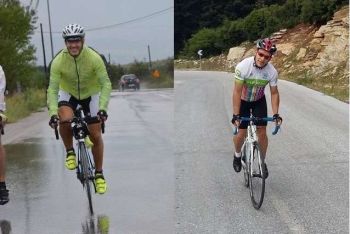 KonitsaOlympus24
Vasilis Tzimas, 39 years old, and Constantine Papapoulidis, 30 years old, compose the KonitsaOlympus24 team and represent the homonymous region (Konitsa of Ioannina). The KonitsaOlympus24 team is existed for three years and every year succeeds by cycling and running non stop to reach from Konitsa to the top of the Greece (mountain Olympus) within 24 hours while supports a community service club at the same time. In 3-Day Bike Odyssey will be represented by these two athletes, who have extensive experience in mountain biking and road cycling - especially in long-distance races (brevets).
---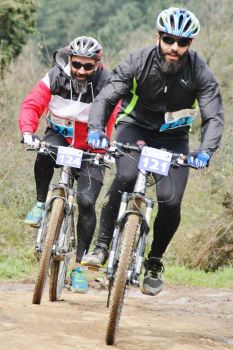 Trafo
Serkan Tek Durmaz, 36 years old, and Gündüz Hakan Savaşer, 43 years old, come from Istanbul of Turkey and are theTrafoteam. The team originally formed as a rally motorcycle team and has even participated in races in Greece (Evia and Serres), but it competes also in enduroand mtb stage races. They are also multi-sports athletes as are active in swimming, trail running and crossfit.