Like every year the organization of he race introduce the teams that will participate in Bike Odyssey 2016.They are athletes that participated in the previous years. The presentation of all other teams will follow for both 8-day and 3-day race.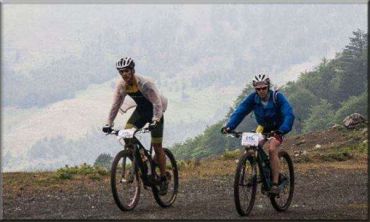 WWW.VITA4YOU.GR
George Fragkoulis, 42 years old, from Thessaloniki and Antonis Samoladas, 41 years old, from Athens is the athletic couple of "www.vita4you.gr" team. The characteristic of the team is the resistance in uphill tracks. They have extensive experience in mountain biking and is the only team that is interwoven with the Bike Odyssey as it runs unchanged for the fourth consecutive year!
---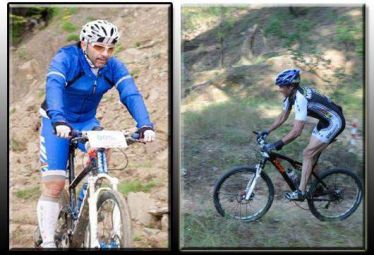 TSAKIRIS SKI/JUST HOST.GR
George Tsoulouhas, 37 years old, from Xanthi and Athanasios Tsakiris, 50 years old, from Drama constitute the team "Tsakiris Ski / Just Host.gr". George has rich experience in bicycle races and has achieved many awards. He is one of the athletes participating for the fourth consecutive year in Bike Odyssey, ie as many years as the race exists. Athanasios Tsakiris is a great chapter in winter sports (skiing and winter biathlon) with participations and top achievements in National and Balkan Championships, international races and Olympic Winter Games. He also managed to make a world record: for the first time in world history of sports a father and his daughter participated both as athletes in the Olympic Games. Alongside his favorite sport he deals with the racing biking continuing his successes.
---
Electric Rev By Helma
Gregory Kalogeropoulos, 27 years old, and Andreas Grivas, 29 years old, joined their forces and formed the team "Electric Rev By Helma", based in Athens. Both are very experienced in mountain biking and have participated in many races in Greece and abroad and have achieved many awards. They participated in last year's 8-day Bike Odyssey in different teams, which occupied first and second place. Andreas is also involved with triathlon while Gregory with mountain skiing and he was in the national mountain skiing team as well as the national mountain bike team.
---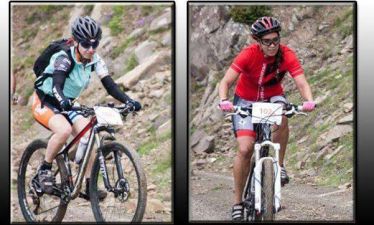 Butterfrees
Maria Kamisaki, 38 years old, from Chania of Crete and Helen Diakaki, 34 years old, from Thessaloniki are the Butterfrees team. Helen loves cycling and has won two Balkan and some Greek Championships, while Maria began from aquatics at an early age and later passed in triathlon (joined the National Team) but in cycling too, achieving many awards both in Greece and abroad. Last year was the only female team in the organization and participated in the 3-day race, while this year will try their powers in the 8-day race.