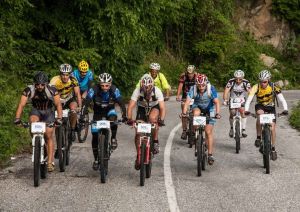 All the athletes got start for the 2nd Etape Kastania-Drakotripa at 08:30 in the morning and the weather was good.
Preceded the team of Kostopoulos-Kalogeropoulos while there were variations between Samoladas-Frangoulis and Tsiavtari-Grivas for 2nd and 3rd place during the stage. However, due to bad weather conditions and for the security of the athletes the finished point changed and moved to the 3rd checkpoint in Kato Paliokaria.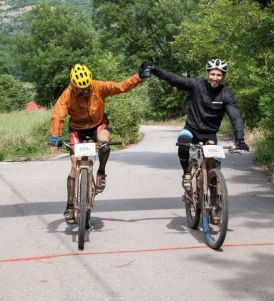 Athletes finished having completed the 85% of the stage. For one more day in 1st place finished the team «Electric Rev By Helma / Salomon Hellas» with Kalogeropoulos and Kostopoulos, in 2nd place the team "1000 Dentra / Vita4you» of Samoladas and Fragoulis and in 3rd place team "TSIAS Dramas" with Tsiavtaris and Grivas. Next followed the awards to the winners of the etape and the classic pasta party.
The daily ranking of the athletes is: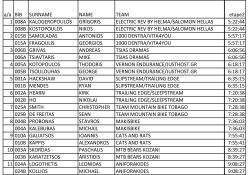 Watch the video with the highlights of the race here.