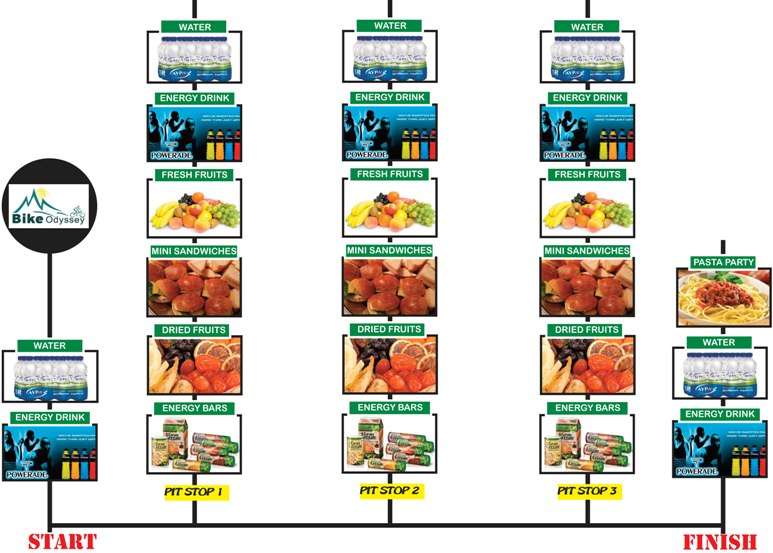 The aim ofthe Bike Odyssey organization is to meet the needs of all athletes in hydration and energy.

There will be 3 catering stations along the route almostequidistant from each other where athletes can supply food and snacks (e.g. if the route of the stage is 100km, then there will be a catering station at 25km, one at 50km and one at 75km with a divergence of ±3km).
There will be five water supply stations at each stage, one at start, three along the route and one at finish. Of course there will be natural water sources along the route where each athlete can be refilled with water on his own responsibility.

At the end of each stage will be organized a pasta party to celebrate the finish of the athletes.

Water: Bottled water AVRA.

Energy drink: Isotonic sports drink POWERADE with carbohydrates and electrolytes that hydrates even more than water.

Fresh fruits: Greek fresh fruits.

Mini sandwiches: Mini sandwiches with brioche or toast and a cooked meat (e.g. ham, sausage etc) and cheese.

Dried fruits: Greek dried fruits (e.g. Raisins, figs, apricots, etc.).

Cereal bars: Cereal bars, biscuits or rice wafers GRAN CEREALE for replenishing energy with natural nutrients.

Pasta Party: Pasta with red sauce BARILLA.