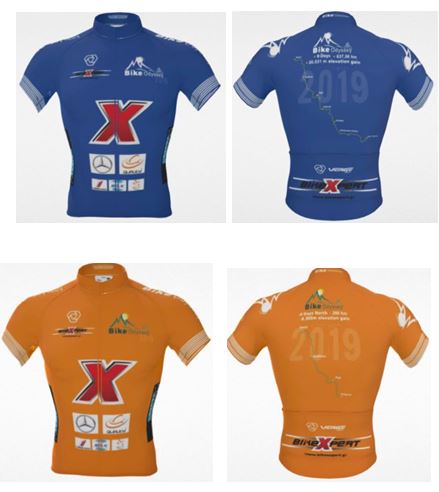 In collaboration with Bike Expert, we give you the opportunity to manufacture your own high quality and comfortable sportswear covering your every need as specialized as it may be.
We are able to design clothes such as t-shirts, bib shorts and bodysuits as well as accessories such as gloves, socks and sleeves in any design and color you desire.
Clothes for any of your sporting activities whether it is for a shorter or longer race, training, in winter or summer. Stay comfortable throughout all of your sporting activities with high quality clothing in the look and style you desire.
Bike Expert cooperates with the American brand Verge Sport since 2018, manufacturing clothes for athletes all around the world. Verge Sport is knowledgeable and confident about all levels of custom sublimation and technical garment production, without being elitist or discouraging. Speaks to the top-end technically minded consumer while remaining welcoming to sports apparel newcomers. Athletes across the world have worn Verge Sport garments on their way to the podium for nearly two decades. New York, European, Australian and Asian offices have years of custom sports apparel experience, and family-owned production facility uses the latest in digital sublimation equipment which is capable of creating a full range of custom cycling, running, triathlon, and nordic sportswear with industry-leading quality and turnaround times.
Feel free to request a quote by email at This email address is being protected from spambots. You need JavaScript enabled to view it. or by phone at 210 6613120.