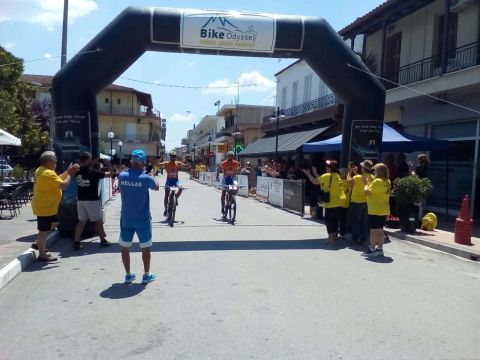 A grand win for team AVRA.
The National Team is at a different level from the other athletes of this event and showed it once again with a dynamic appearance and an impressive victory.
The team of Periklis ilias and Antoniadis Dimitris paased first by the finish line, crossing 85 kilometers within 3:30 hours. The other National Team of Molla Amet Ali Oglou CHaroun and Tsortoukidis Ilias crossed the finish line 5 minutes after.
Along with the 2nd of team of the Greek National Team, team AVRA also crossed the finish line, conquering the 1st place for the 9-days race. The team of Souvatzoglou and Kourmpetis won an emphatic victory, crossing the finish line with a 15 minute difference from the 2nd Bikeboard.at team

Stay tuned!