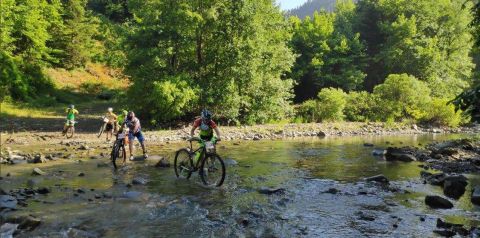 AVRA is in the lead for the 9-days race!
The first teams passed by the 1st checkpoint and we have the first results. The two teams of the Greek National Team, with Periklis Ilias and Antoniadis Dimitris being in the lead, followed closely Molla Amei Ali Oglou and Tsoroutkidis Ilias.
In the 9-days race team Bikeboard.at passed first by the 1st checkpoint followed team AVRA by a small time difference!