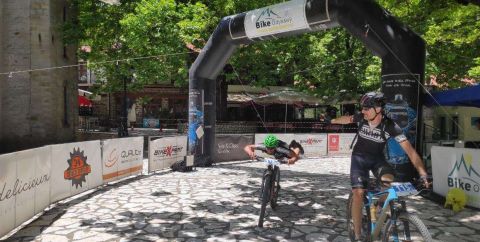 They crossed the finish line 6.30 minutes behind team AVRA!
Bikeboard.at team of Rene Reidinger and Christian Meyer just crossed the finish line!
The Bikeboard.at team followed closely the leaders of the race and went after its second win in the event. However, team Bikeboard.at lost eventually contact with the leaders shortly after the last checkpoint, winning for another stage the second place!
Stay tuned!