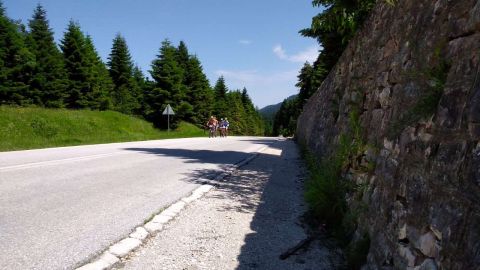 Everyone speeds up for the end of the Stage!!
The first athletes passed by the third checkpoint, with AVRA being still in the lead for the 9-days race! Five minutes behind follows the Bikeboard.at team which has been steadily been left further behind
Periklis Ilias and Antoniadis Dimitris replenished the lost time and passed first by the 3rd checkpoint for the 4-days North race. The other team of the Greek National Team of Tortoukidis Ilias and Molla Amet Ali Olglou follow in second place.
The athletes in the lead of the current stage are moving dynamically towards the finish line and we are all excited for the completion of this fascinating stage.
Stay tuned!