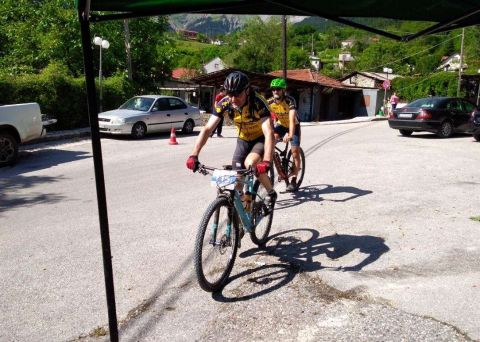 Battle for the 1st place in the 9-days Race!
One of the two teams of the Greek National Team is moving at the moment in the first place, and more specifically that of Periklis Ilias and Antoniadis Dimitris.
Suvatzoglou Grigoris and Kourbetis Anestis of the AVRA team, who also hold the 1st place for the 9-days race, follow right behind them.
With a slight difference behind the second team follows the Bikeboard.at team of Rene Reidinger and Christian Meyer. We recall that those same two teams were also fighting yesterday for the 1st place, however the Bikeboard.at team encountered a technical problem and lost considerable time. Nevertheless, today, they seem to have entered this Stage dynamically and with the mindset to regain the lost ground, by pushing the leaders of the General Ranking.
The first athletes approach the 1st checkpoint shortly after and we are in alert for more and more developments
.
Stay tuned!