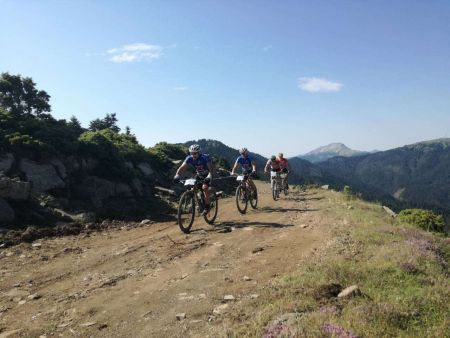 Big battle between BikeBoard and Pedal Force One for the Blue Jersey!!
A few kilometers are left for finish of the final stage, with BikeBoard and Pedal Force One battling for the win of the first place in the overall ranking. The Poles are right now in the lead two minutes ahead, however, they need to build a difference of more than seven minutes from the Greek team, which is currenlty right behind them in the hunt.
The battle continues, the developments are coming one after the other and we will soon have the name of the winning team of the 8-days race!!
Stay tuned!!
For more developments stand by on our website
For live results click here.