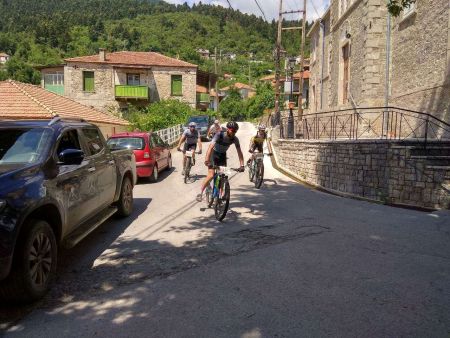 Sinetairoi raise the lead!
The first teams passed by the 2nd check point with Pedal Force One of Papanikolaou and Kalogeropoulos leading the race two minutes ahead of Maciejowski - Mossoczy (BikeBoard). Christou-Cole (Animal Rights) follow two minutes later in third place.
In the 3-days race, Papasavvas and Matsoukas (Sinetairoi) have increased their lead from West Bikers of Rizos and Tabaropoulos to 17 minutes. Two minutes behind the Mauden Hill Cycling of Perdkaris and Tsoharas are following. The stage is still unfolding and the developments are passing by as fast as it gets!
Stay tuned!!!
For more developments stand by on our website.
For live results click here.