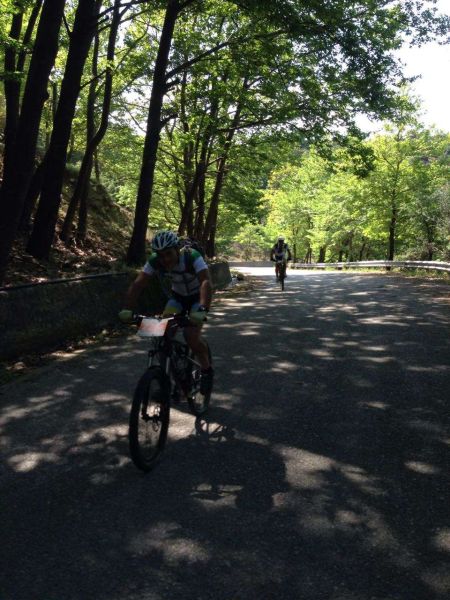 Chaos for the first place in the 8-days race!
The first teams passed by the 1st checkpoint and the 8-days race is once again unfolding with great interest. Five teams are now fighting for the first place, with Ekopak Warriors 1 of De Bock Wim and Loose Pieter being currently in the lead. Tsoulouchas and Sotiriou (Best Men) are in second place, followed by Papanikolaou and Kalogeropoulos (Pedal Force One), Maciejowski and Mossoczy (BikeBoard), Christou and Cole (Animal Rights), Daan De Backer and Andy Standaert (Ouzo?Azo!), Jorgensen Lars and Larsen Bjarne (Pingel Mtb Race & Fun DK), all within seconds from one another !!
Regarding the 3-days race, Sinetairoi of Papasavvas and Matsoukas remain in the lead five minutes ahead of West Bikers of Rizos and Tabaropoulos in second place. Stathis and Koutsotanas (Red Arrows Team) are following three minutes behind in third place.
Stay tuned!!!
For more developments stand by on our website
For live results click here.