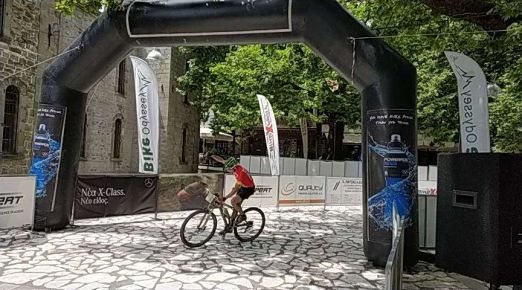 Pedal Force One still in the lead in the overall ranking!

Maciejowski and Mossoczy (BikeBoard) are the winners of the 5th Stage, being victorious for the 3rd consecutive stage!
Papanikolaou and Kalogeropoulos (Pedal Force One) finished in second place, just one minute behind the first position, while remaining in first place in the overall standings.
Best Men of Tsouloucha and Sotiriou won t third place, almost one and a half minutes behind 2nd place.

We are in alert for more developments as the rest of the athletes are approaching the finish line.
Stay tuned!!
For more developments stand by on our website
For live results click here.