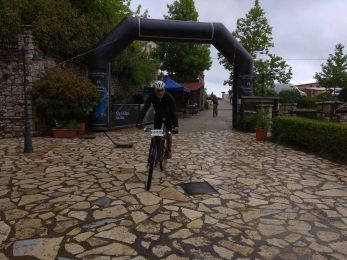 BikeBoard win first place for the 8-day !!
Night Riders the winners of the 3 days north!
The first teams crossed the finish line. Mossoczy Zbigniew-Maciejowski Przemyslaw (BikeBoard), after another interesting battle with Papanikolaou-Kalogeropouls (Pedal Force One) win the 3rd stage of the 8-days race.
Kouprizas and Evaggeliou (Night Riders) finished first for the 3rd consecutive day, thus claiming victory of the 3-days north race of Bike Odyssey 2018.
The first three teams of each race are expected shortly after.
Stay tuned!!!
For more developments stand by on our website
For live results click here.