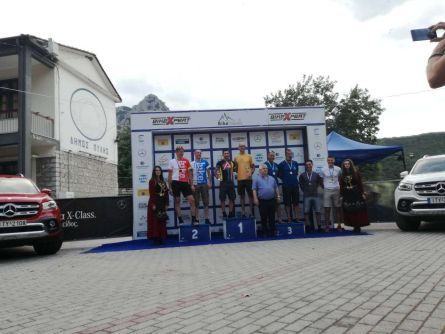 The second day of Bike Odyssey 2018 proved to be equally thrilling and developed in a very dynamic fashion!!
The weather was once again an ally to the athletes, with few clouds at first, but sunny and warm for the biggest part of the day, with a little breeze in the late afternoon.
Just as yesterday, the 2nd stage of the race turned out to be very exciting, with intriguing rivalries and several twists and turns. At the same time, a clear winner emerged, who left no room for questioning their leadership over the entirety of the race.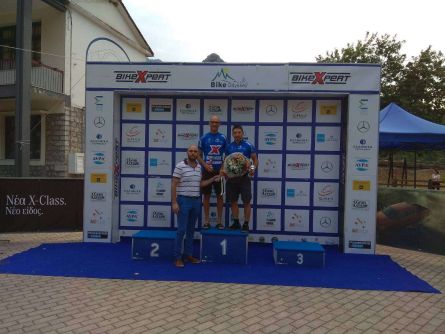 Regarding the 8days race, a tough battle was given for the first place until the 3rd checkpoint between the teams of Kalogeropoulos - Papanikolaou Pedal Force One and Mossoczy Zbigniew - Maciejowski Przemyslaw (BikeBoard). The two teams were riding together for the biggest part of the race, alternately taking the lead, until Pedal Force One achieved a steady lead right after the third checkpoint and obtained the victory in the 2nd stage of the race.
Pedal Force One and BikeBoard were likewise contesting for the first position on the previous day; the former managing to cross the line first and becoming the leaders of the overall ranking.
Steadily behind them were Christou Christos and Cole Simon (Animal Rights) throughout the race. For the first half of the race they maintained a 5-minute difference from the two leading teams, but shortly after the 2nd checkpoint they fell further behind, nevertheless retaining the third place to the end.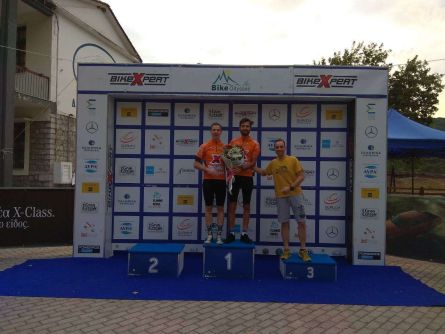 In the 3days North race, Night Riders gained a noticeable 9-minute lead from their opponents, which after the third checkpoint increased further, eventually becoming victorious for the second consecutive day, with a 25-minute difference from the second .
Several contests took place during the race for the second and third place. Up until the first checkpoint, Tzafos and Zylis (ProbikeShop) and Voudouris-Zoumpoulis (Bullets )were second and third respectively. Bullets retreated to fourth place as Papasavvas and Chrysafelis (Dynamic)climbed to second position, pushing Tzafos and Zylis (ProbikeShop) in the third place along the way.
Nevertheless, they were unable to perform any better, partially because Night Riders were the undisputed leaders of the race, and also due to ProbikeShop regaining second place after the 3rd check point. Finally, ProbikeShop maintained the second position until the end, whereas Dynamic crossed the finish line in third place.
To sum up, the second day of the Bike Odyssey 2018 was a success, justifying the high expectations of the first stage and raising the bar for the next few days.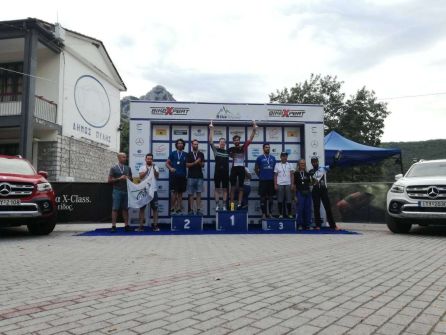 Below are listed the top six per race:
8ΗΜΕΡΟ
1

PAPANIKOLAOU KONSTANTINOS KALOGEROPOULOS GREGORY

PEDAL FORCE ONE

4:28:51

2

MOSSOCZY ZBIGNIEW MACIEJOWSKI PRZEMYSLAW

BIKEBOARD

4:43:01

3

CHRISTOU CHRISTOS

COLE SIMON

ANIMAL RIGHTS

4:48:03

4

DAAN DE BACKER ANDY STANDAERT

OUZO?AZO!

4:49:24

5

DE BOCK WIM

LOOSE PIETER

EKOPAK WARRIORS 1

4:53:38

6


JØRGERSEN LARS

LARSEN BJARNE

PINGEL MTB RACE & FUN, DK

4:58:37
ΒΟΡΕΙΟ 3ΗΜΕΡΟ
1

EVANGELIOU KONSTANTINOS KOUPRIZAS VASILIS

NIGHT RIDERS

4:07:58

2

ZYLIS PETROS

TZAFOS SPYRIDON

PROBIKESHOP

4:33:56

3

CHRYSAFELIS APOSTOLIS PAPASAVVAS MICHAEL

DYNAMIC

4:38:44

4

GLAVAS ANDREAS CHANTZIARAS POLYDEYKIS

O.P.O.P. 2

4:47:57

5

PETRIDIS THEODOROS DROUGIAS CHRONIS

PROTECT AOOS ANIMALRIGHTS

4:57:59

6

GIANNOUTAKIS KONSTANTINOS

DUSAN TURKULOV

HALKI SAD

5:12:21