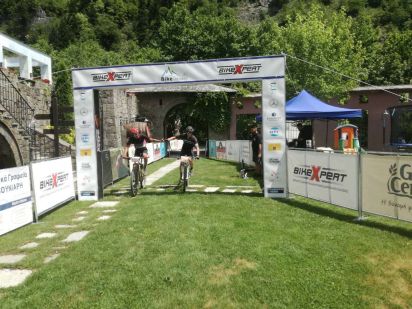 The first three teams crossed the finish line for the first day of Bike Odyssey 2018 !!!
First for the 8-day race, but also for the GC, finished the Pedal Force One team(Papanikolaou, Kalogeropoulos), while the Night Riders (Kouprizas-Evaggeliou) finished first for the northern 3-day race.
In detail the top three for each race:
8-DAYS
Pedal Force One (Kalogeropoulos Gregory, Papanikolaou Konstantinos)

Bike Board (Mossoczy Zbigniew, Maciejowski Przemyslaw)

Best Men (Tsoulouhas George, Sotiriou Ioardanis)
3-DAYS NORTH
Νight Riders (

Evangeliou Konstantinos, Kouprizas Vasilis)

Dynamic (

Chrysafelis Apostolos, Papasavvas Michael)

Protect Aoos Animal Rights (

Petridis Theodoros, Drougias Chronis)
For further developments check our website.
For live results click here.