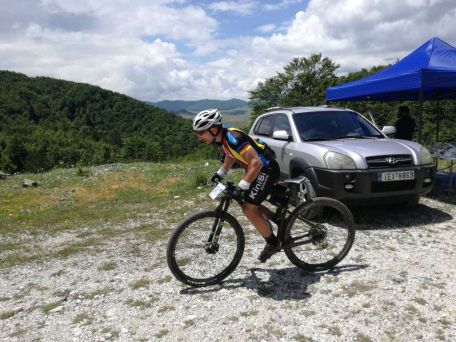 Huge battle between Bike Board and Pedal Force One for the 8-day race!!
The first athletes crossed the 2nd pit stop, with Kouprizas Vasilis and Evaggeliou Constantino (Night Riders) maintaining the overall lead!!
The weather conditions are remaining allies of the athletes and the race is continues with great interest. A huge fight for the 8-day race is taking place between the Bike Board (Mossoczy Zbigniew, Maciejowski Przemyslaw) and Pedal Force One (Kalogeropoulos Grigoris, Papanikolaou Konstantinos) teams. The Polish team (Bike Board) was ahead of the Greek team (Pedal Force One) for the biggest part, but they were unlucky, as had a tire accident and they were forced to stop, thus losing the lead!!!
The race continues with great interest and more developments are expected!