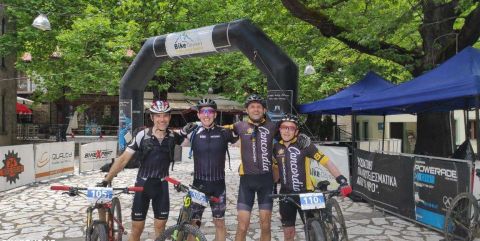 Feels good like a MTF wins by a few seconds difference!
A very interesting duel took place at this day's stage between the teams Good Feeds like MTF and Beastie Bikerz Masters! The two teams were moving together throughout the race, being the main competitors for the 4th and 5th place.
The winner of this duel was eventually the team Feels good like a MTF, who crossed the finish line a few seconds ahead of the Beastie Bikerz Masters team.
However, the Feels good like a MTF team failed to substantially reduce the difference from the Beastie Bikerz Masters in the General Ranking of the race, with the German team retaining the 4th place in the Overall Classification of the 9-days Race.